Adults- Are You Having Chronic  Pain/Inflammation in Your Joints?
Try Joint Nutra Care!
It's not every day you come across something truly amazing.   But when you do, and it can change your life, don't hesitate.  Joint pain often becomes chronic as inflammation and deterioration worsens.
With the help of a good physical therapist, you can change all that.  With the help of good joint supplements, containing elements not available in most western diets or supplements, it dramatically speeds it up!  For a limited time receive 30 day supply/1 bottle for only $39*(regularly $49)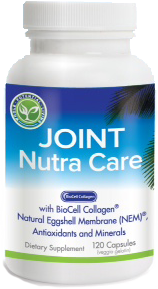 Visit our JOINT NUTRACARE page for more details!
*While supplies last or August 31st, 2017/*aMAYZing Kids can discontinue this offer at any time.