PLAGIOCEPHALY and TORTICOLLIS
"A Great New Way to Bond with your Baby and Improve Tummy Time"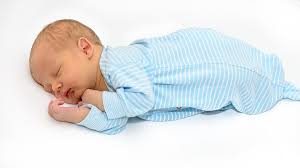 Imagine if you had an easy way to spend time with your baby while helping them to meet their milestones, and help them grow healthy and happy. What would it be worth to you?
What does it mean if my baby develops Plagiocephaly or Torticollis?
Plagiocephaly, or the changing of the shape of the head, is becoming an increasingly common condition in which a baby's head is misshaped or flattened on the back or one side. Torticollis is diagnosed when the muscles on one side of the neck are weaker than the other and the head presents tilted and turned to one side.
What causes Plagiocephaly and Torticollis?
Too much time lying on the back, in the carseat, or being cradled in the arms and not on the floor can contribute and make it worse. Sometimes one side of your baby's body is weaker than the other, and that can contribute to concerns as well.
Impairments it can cause…
Plagiocephaly can make your baby's ears uneven, which is hard for use of eyeglasses. It can cause facial asymmetries and depth perception problems due to one eye orbit being smaller than the other. And a misshaped head can make it difficult to wear sports helmets or hats in the future, which all can lead to teasing. In serious cases, torticollis leads to difficulty turning the head and clear the airway, which can lead to SIDS.
Physiologically, the condition often stems from…
Your baby's skull plates are softest and sutures do not fuse for the first 6-12 months, and during this time, pressure can greatly contribute to how the plates align, move, and allow for the brain to grow.
When should I worry?
If your baby's head has flattening on any sides
If your baby does not tolerate tummy time
If your baby leans their head or turns their head to only to one side and they are over 2 months of age.
If your baby has reflux, feeding, or breathing issues that limits their positioning
When does it become an emergency?
• If your full term baby is 3 months old and unable to hold their head upright alone
• If your 4 week old is unable to clear their airway while on their tummy
• If you see skin breakdown and significant redness or irritation in the creases of the neck
If you experience any of these symptoms, call us immediately.
Traditional treatments that most try but are not as effective include:
• Waiting until they are older
• Chiropractic inversion
• Soft pillows
• Generic Physical Therapy
• Massage
• Generic exercises (Youtube, reading books)
If left untreated, Plagiocephaly, torticollis, and the inability to do tummy time can lead to Developmental Delays and Cranial Facial Deformities.
Plagiocephaly, torticollis, and the inability to do tummy time often leads to developmental delays and cranial facial and physical asymmetries if left untreated. This is when your child is unable to achieve expected motor milestones on time or has permanent misshaping of their head
Try This Self-Test to See If your baby has plagiocephaly
Start by…
1) Hold your baby in front of you, so they are facing away from you. If you look down at the top of their head, do you see an even rounding for their forehead and back of head? If when looking down, one side of the forehead sticks out further than the other, this is called bossing and is a sign the skull plates are shifted forward on one side of the face.
2) Lean your baby away from you and look at the level of their ears and the creases in the back of their neck. Is one ear folded or closer to the shoulder than the other? If so, then your baby may have torticollis and resulting plagiocephly.
3) Tilt your baby to each side and watch how their head leans. Does it move the same way for each side? If not, one side of the neck may be weaker than the other, a common occurrence with torticollis.
4) Now, turn your baby around and look at his cheeks and eyes. Is one check fuller than the other, and one looks smaller. This is a sign that the soft tissue in the face and the facial bones and musculature have shifted due to positioning and asymmetries, which is plagiocephaly.
DISCLAIMER: You must observe your baby correctly in order to get an accurate result. You may need to see a physical therapist to get an official diagnosis.
"How do you get rid of Torticollis and Plagiocephaly?"
My revolutionary Tummy time and Infant Yoga program helps to get rid of plagiocephaly and torticollis and it often starts to works in as little as 1 session. Depending on the complexity of your condition, it may take up to 12 sessions to fix.
I discovered this solution while working with over 400 babies who have suffered from changes due to torticollis and plagiocephaly. As I treated their ability to improve tummy time, their sleeping, feeding, and digestive systems seemed to improve as well.
I did some research and discovered that in the human body there are 3 main muscles that contribute to head control, and these same 3 muscles influence the body's posture as well.
I found that if I normalize these 3 muscles (and make them strong and healthy) the torticollis and tummy time posture improved very quickly.
In case you were wondering, it's all-natural. No drugs, no equipment. No helmets. No surgery involved.
This discovery has led to a dramatic increase in how fast my patients got better. They were able to roll, pivot, reach, and hold their head up. They were able to meet their milestones, enjoy play time and family time was fun again!
Not all treatments are the same.
Not all traditional infant physical therapy treatments lead to a better head shape and better tummy time (not by any means). And believe it or not, some may actually make your baby worse! Not all practitioners treat torticollis and plagiocephaly the same. And not all treatments target these 3 muscles.
My method is highly unique. I focus on balancing the 3 important muscles (and how they connect your baby's entire body) to get quick maximum results.
My years of experience and research has led to the discovery of this revolutionary new way to stop plagiocephaly, treat torticollis, and improve tummy time in nearly every baby that is treated!
"Who are you?"
We are a Physical Therapy team of experienced developmental specialists. Lori Roelofs, MPT, is a licensed physical therapist who specializes with infant and baby related disorders. She's completed Level 1 Yoga training and incorporates wellness, bonding, and breathing with your baby. Tammy Daneman, PTA has over 25 years of experience in treating children and is a valuable asset to our team and to your family as well. They both have a special interest in helping those with a baby who will not do tummy time, that has plagiocephaly or torticollis become healthy, happy, and active.
"What can I expect from this program?"
1. Get rid of torticollis*
2. Lose the "resistance and fighting" during tummy time
3. Improve bonding with your baby.
4. Increase your baby's strength and motor skills
5. Improve their digestive system and sleep
6. Prevent the need for a helmet or long term physical therapy.
*The complexity of your condition will determine your level of results.
"How quickly will I see results?"
1. Most feel better immediately about knowing what to do to help their baby. You can expect to learn what to do and be able to do it on your own after the very first session.
2. You could see an improvement in head positioning in as little as 7 days while on this program.
3. Most are done with the program in 6 sessions and then continue on their own. Some require 12 sessions depending on the complexity of their babies condition.
"How much does it cost?"
Because there are so many parents who I believe need access to this vital information, I have created a special program to make it extremely affordable for everyone. You don't need insurance or pay thousands of dollars.
The cost ranges from approximately $27 to $107 per session. And most complete the program within 6 sessions.
 The complexity of your baby's condition will determine how many sessions you'll need.
Most everyone sees results for their baby the very first session and they love it.
What if it doesn't work for me?"
There's a 100% money-back guarantee. If you are not satisfied that you have learned what to do, you can get your money back. There's no risk.
So, if you tried buying devices and pillows, waiting out the crying, chiropractic care, ignoring it, or even other physical therapy without success, you owe it to yourself to try this.
Disclaimer: If insurance is used to pay for treatment, the money-back guarantee does not apply due to strict state and federal insurance laws.
"What's my next step?"
As you can imagine there are a lot of people wanting to start this program. But due to my limited availability, I only have a few spots available at any given time.
It's only for those serious about helping their baby, fast.
If that is you, click below and pay the refundable $10 deposit and my assistant will call you to schedule your first session. If for any reason you don't start the program you get your $10 refunded.
Remember, this is only for you if you are serious about results.
Click below or call 949-600-5437 now to claim this offer before it expires.
"What's included in the First Session?"
The First Session includes:
1) A private one-to-one exam by a licensed physical therapist and pediatric specialist.
2) A detailed explanation of the examination and the cause of your baby's condition
3) A list of exercises and things you can do at home to start helping your baby get stronger and do tummy time better right away.
*If time permits, you'll receive a quick treatment as well.
FAQ
"Is it safe?"
Yes. All procedures are FDA cleared and proven safe. I am a licensed Physical Therapist with 17 years of practice in the state of CA. My license # is 25455.
What if my baby was premature?
"It's safe even if your baby has an underlying diagnosis such as hypotonia or prematurity. You may need more sessions but you will still see results.
TESTIMONIAL
"My baby is doing great and I feel relieved about knowing what to do to help her.. Thank you Lori." -Sarah D, 31
Click below or call 949-600-5437 now to claim this offer before it expires.